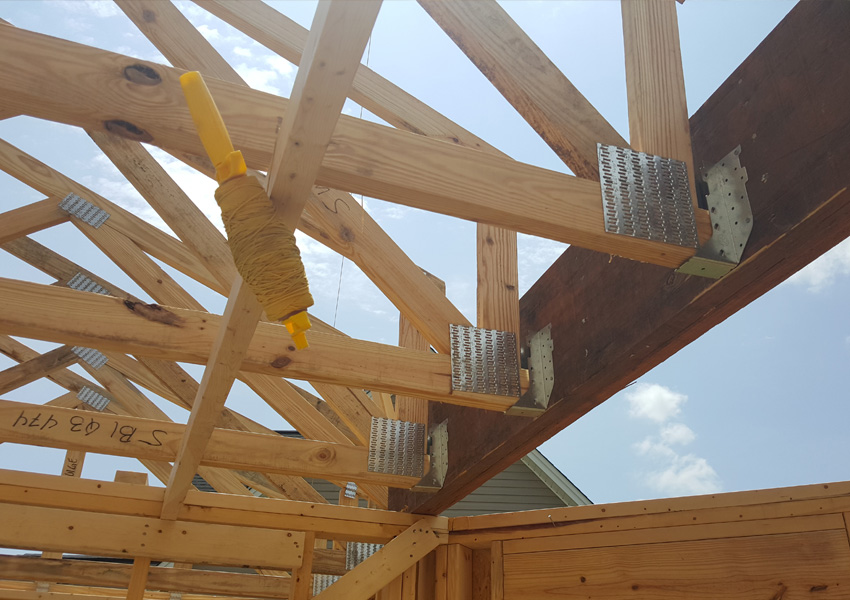 LVL Beams
Today, most new construction includes LVL beams. Laminated Veneer Lumber (LVL) delivers solutions where construction designs call for long unsupported spans for grand entrances, wide doorways, and dramatic window configurations.
Our 2.0 E LVL's are offered in sizes ranging from 7-1/4 inches to 24 inches.
Advantages of LVL Beams
Resists shrinking, warping, splitting and checking for a consistent performance you can count on.
2.0E has exceptional design values for bending, stiffness and shear strength
Sealant provides short-term protection from moisture during the construction phase
Use ordinary nail assembly, installs as easily as lumber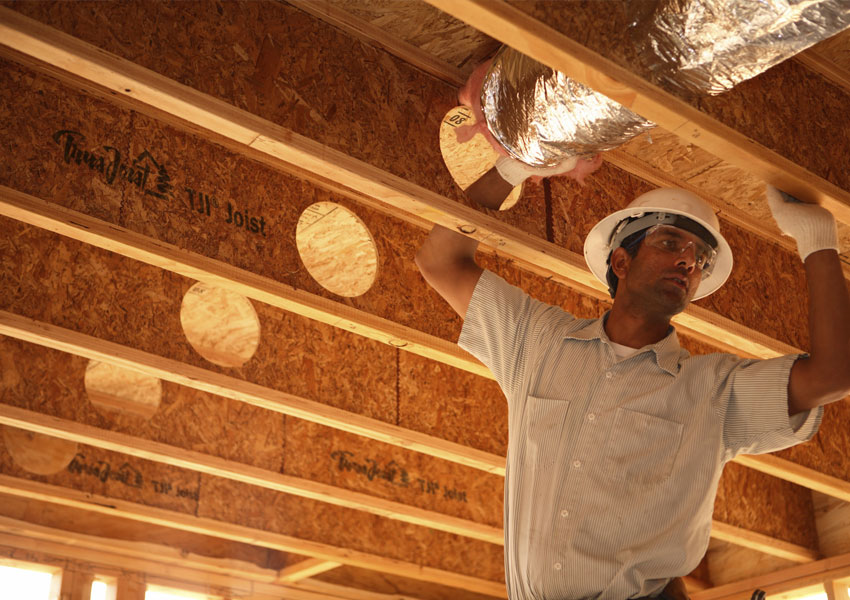 I-Joists
As an alternative to floor trusses, I-Joists are becoming more popular because many times they can save money over floor trusses. We offer flange widths from 1-3/4 inch to 3-1/2 inch and depths from 9-1/2 inches to 16 inches.
Advantages of Wood I-Joists
Deliver consistent stiffness and strength with dimensional stability that helps minimize floor squeaks and helps reduce callbacks.
Resists shrinking and twisting for less waste and more consistent performance
Available with solid sawn lumber or laminated veneer lumber (LVL) flanges
Available in value lengths from 20' to 48' (lengths up to 60' by special order)