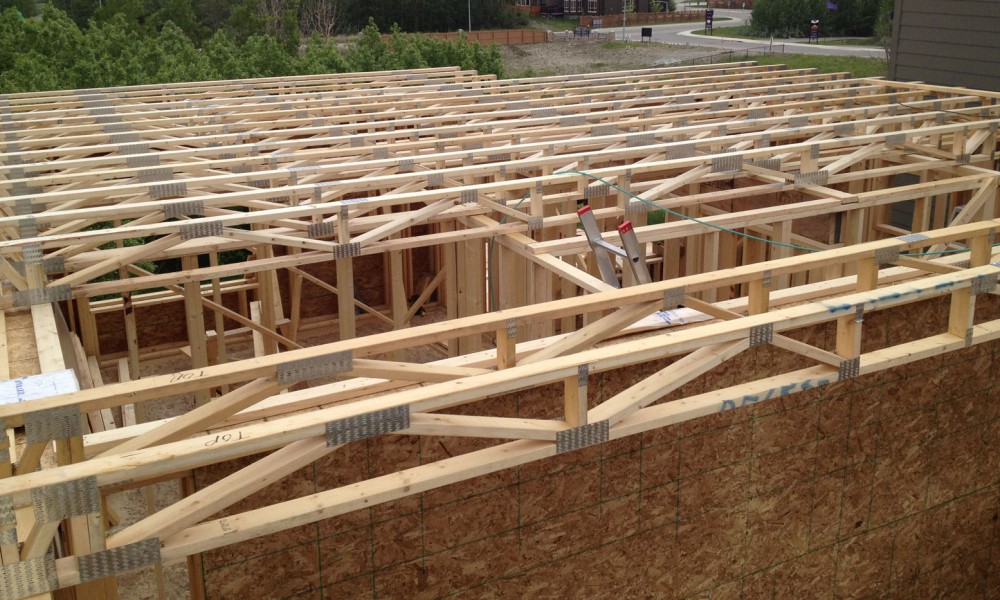 Floor trusses are able to span farther than dimensional lumber and even I-Joists. This reduces the need for interior bearing and provides space for HVAC, plumbing and electrical systems within the floor panels. Our custom designed floor truss systems reduce the amount of bounce that can be found in conventionally framed floor joist systems.
Anderson Truss Company Inc. floor trusses are widely known for reliable performance. We use strict guidelines to ensure a quality floor system with properly placed duct chases, bearing points, and special loads. A choice of 12 inches – 24 inches deep, and up to 40 feet long.
Advantages of trusses over conventional framing:
Pre-determined, pre-engineered truss system
Fewer pieces to handle and reduced installation time
Wide 3-1/2" nailing surface for easy floor deck application
Eliminate notching and boring joists for electrical wiring and plumbing
Floor trusses offer better availability and less in-place cost than 2×8 or 2×10 joists
Factory-manufactured components to exact span requirements
Reduced HVAC, plumbing, and electrical subcontractor time on job
No column pads to pour, no steel beams and posts to place
Job site material pilferage and cutting waste reduced
Save Money
Because costs are known in advance, there's no guesswork. Your site erection time is greatly reduced and dollar losses from job site material shortages and pilferage are eliminated.
Reliable
Every one of our trusses has been individually designed and that design is checked and approved by licensed engineers for structural adequacy.
Versatile
Our trusses provide more design flexibility, inside and out, than conventional framing. Offering numerous custom design options, our trusses present an economical and structurally superior method for rapid erection.